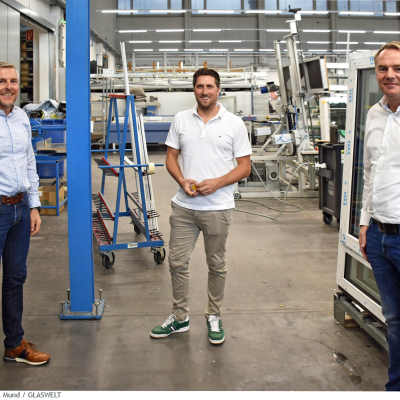 The digital window is coming
The digitalization in window construction is on the rise. In the latest issue of the German industry magazine GLASWELT, readers gain insights into current digital topics and in how far we, as DBS, are involved.
Mr. Thorsten Leicht from the German company LEICHT Fenster & Türen, is fully committed to digitalization. VEKA as his professional profile provider and DBS as his IT-partner are actively supporting him. Even though the cooperation of the companies started only two years ago, a lot has already happened.
Our latest project: From now on, all windows of the family-run window manufacturer will be equipped with NFC-chips. With this use of the solution DBS WinDo Flow, our next digital project has been launched.
Insights into the status quo of our project as well as future visions are now available in the November edition of GLASWELT.
Or you can read the PDF:
Mit VEKA und der DBS kam der Digitalisierungsschub [PDF] (German only)

Source: GLASWELT, November 2020