The new Online Shop is live
Use

https://shop.digitalbuilding.solutions

to open our new eShop and order selected solutions and modules from our digital toolbox.
In addition to the ongoing customer projects, our WinDo Ordering team has spared no effort and built up our own DBS eShop. We are happy, that we can now offer our customers the possibility to order our digital solutions comfortably via an online shop. For now, we offer 10 products from our solution WinDo Planning.
Digital ordering of various licenses
Our solutions and modules are digital licenses. This means we do not offer physical products, which require shipping. Customers receive their individual license key with the order confirmation directly via e-mail. They can open the corresponding software or app and enter the key easily. Thus, the digital window planning can start immediately and customers can use the newly purchased module directly.
No new registration necessary
Our customers usually already have a customer login with their profile system provider VEKA or GEALAN. Therefore, we have considered the possibility of a single sign-on. This means that customers can now log into the DBS shop with their existing VEKA and/or GEALAN account. No new registration is necessary. Customers do not have to remember any additional access data or passwords. We hope that this service will provide our customers with an uncomplicated way of placing digital orders.
In the future, the DBS shop will continue to grow. It will contain offers from our other solutions as well.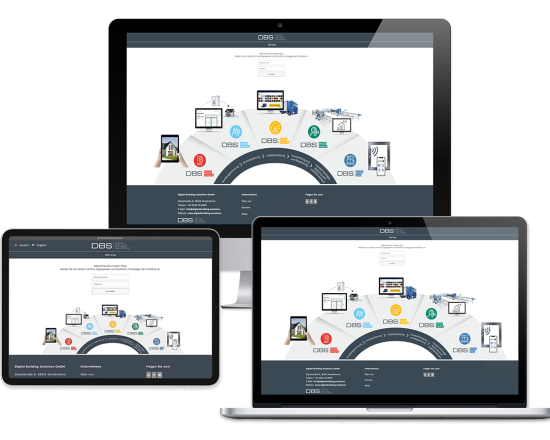 The DBS online shop is available on different devices