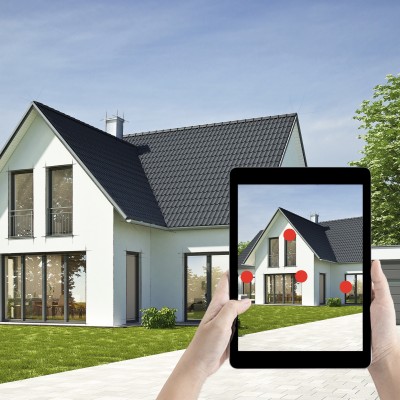 The virtual window experience
The visualization of window and door elements has never been so easy: digital solutions from the fields of AR and AI make it possible.
learn more
Digital tools for fast, stable and cost-efficient processes in window construction
The Digital Building Solutions (DBS) develops and sells solutions for all stages of the value chain in window construction: From customer acquisition, technical planning, purchasing and production to the installation and after-sales support.
Our "digital toolbox" is designed for our customer, or more precisely designed to satisfy our customers' needs. Therefore, our digital solutions cover all stages of the value chain of our customers. We think integratively and multidisciplinary, but we are specialized in windows and doors. Our tools have a modular structure and enable a digital transformation "step by step" – one project after the other and from success to success!
Proven & established in practice
More than 3,350 users from a total of 24 countries rely on the digital solutions of DBS. These include over 1,900 window manufacturers. Every day, on average 350 users use the digital tools from DBS.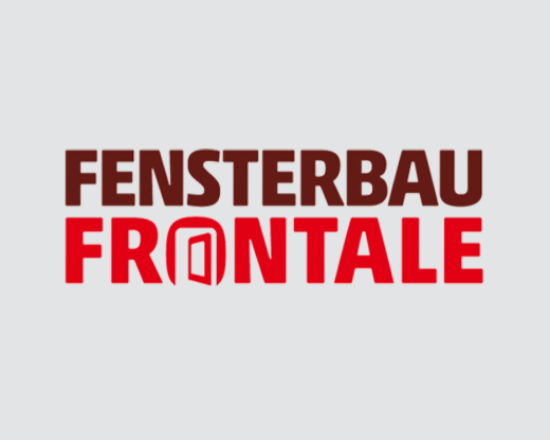 Fensterbau Frontale 2024
The world's leading trade fair for window, door and façade construction will take place in Nuremberg, Germany, from March 19 to 22, 2024. This time, the event will focus on innovations and pioneering technologies for industry, trade and automation.
We are delighted that we will be on site at the upcoming edition. You will find us at the booths of our two system providers VEKA and GEALAN, allowing us to be able to present our digital solutions live on the product.
We are looking forward to your visit!
Further information about the event can be found on the Fensterbau Frontale website.
Our digital tools in detail
DBS WinDo Imaging – Visualization in new dimensions
The visualization of window and door elements has never been so easy. With modern solutions from AR (Augmented Reality) and AI (Artificial Intelligence), products can be experienced in a realistic surrounding both inside the house as well as outside on the façade. Use your smartphone or tablet to select, configure and display your windows digitally. By using augmented reality, you can create a more realistic feeling for the visualization and make the building elements a digital experience. Use AR in the area of customer acquisition to reconcile the expectations of the building owners with real possibilities. AR is particularly suitable for the visualisation of renovation work as well as reconstructions or extensions to existing objects.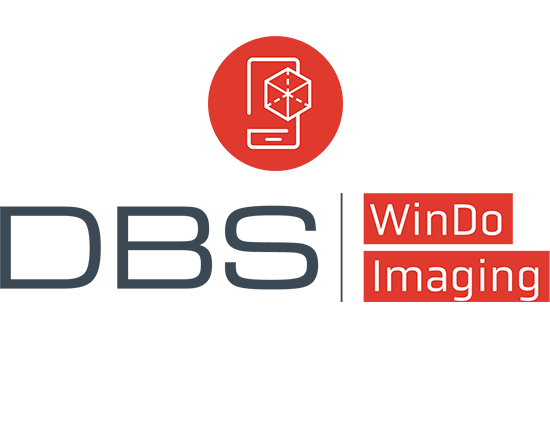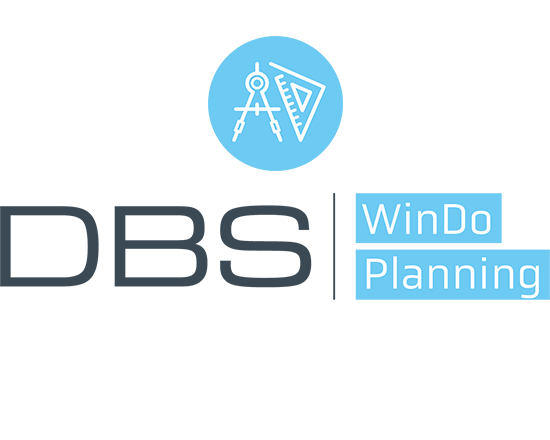 DBS WinDo Planning – Window construction knowledge easy & understandable
With the planning software DBS WinDo Planning you receive a modern online tool for all processes around the planning of PVC windows and doors. All knowledge about the profile systems, about the individual articles and rules is stored digitally and continuously updated. This means DBS WinDo Planning is always up to date. The software performs calculations, takes static requirements into account and enables the presentation as a complete 2D or 3D model, including profiles, reinforcements, drillings, etc. DBS WinDo Planning supports the digital planning method Building Information Modeling (BIM).
DBS WinDo Ordering – More than just an ordering tool
DBS WinDo Ordering offers you various tools for the optimization of your (purchasing) processes in exchange with your suppliers – simple, fast and free from mistakes. This means DBS WinDo Ordering is more than just the digital implementation of a paper order via online shop or EDI. Equally important are the upstream and downstream processes as well as the integration into the existing window construction software. DBS WinDo Ordering is the ideal tool for efficient purchasing processes.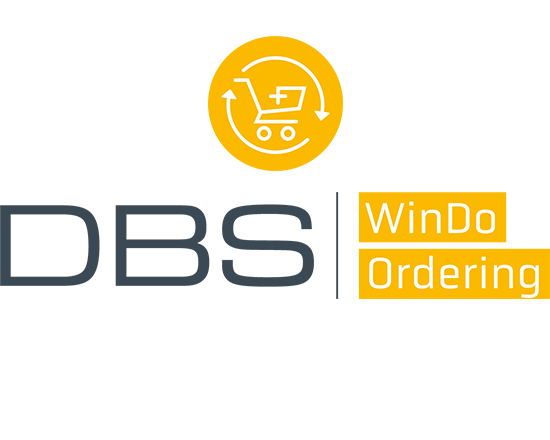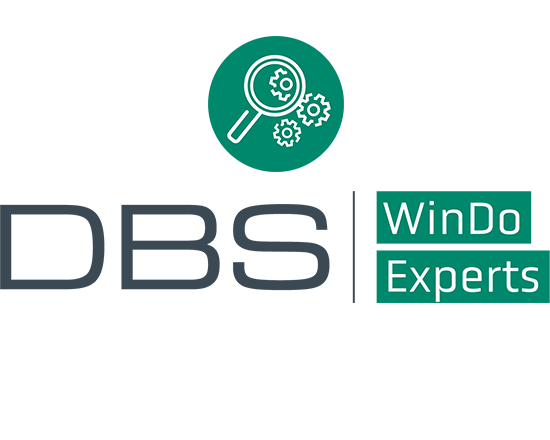 DBS WinDo Experts – Master data and consulting at its best
DBS WinDo Experts offers you solutions for ideally integrated core processes: From procurement to production to sales. During these processes master data plays an important role. Often there is great potential for optimization. DBS WinDo Experts provides you with suggestions and solutions to recognize and use these potentials. Our IT experts will support you with their extensive window know-how. This means we support you in the planning, implementation and optimization of Klaes and 3E window construction software. In addition to the integration of your processes, we support you with the definition of interfaces between the processes as well as the connection of computer-controlled machines, up to the support of paperless production.
The quality and completeness of the master data form the central basis for this process. When creating profile master data, we meet the highest demands. In addition, we do not limit ourselves to a one-time creation: Since data changes over time, we offer a special service, the permanent update process, which regularly updates the master data and optionally also keeps your prices up to date. DBS WinDo Experts offers you the necessary security and comfort, so that your core processes are always at the center of attention.
DBS WinDo Flow – The window with the digital view
DBS WinDo Flow is a software solution for data processing, documentation of processes and communication between partners in the construction and sales of windows and doors. It manages relevant data of all processes from the production of profiles to the installation of windows. Already during the production process, small NFC chips are installed into the product. Since the software is connected to your window construction software, all product and order information as well as attachments can be read out via the chip using a smartphone or tablet.
The intuitive web interface (cockpit) and the two mobile apps (InstallationPro and WindowPass) enable you to use the software individually in the office and on the construction site itself. This allows you to identify the different window and door elements easily and on the road.