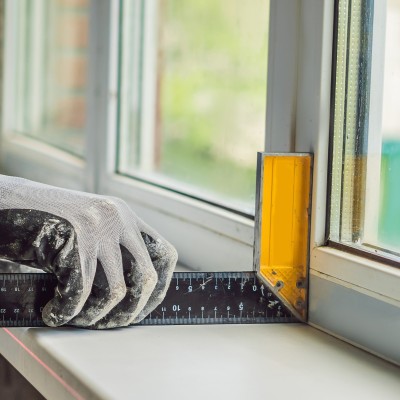 Digital tools for window installation
You are installer of window and door elements?
In this case you are certainly aware of the increasing demands on the installation process. New regulations and requirements increase complexity and present new challenges. Often many questions arise, which need to be answered. Our digital toolbox tries to answer central questions of the window construction industry by offering suitable digital solutions.
Our digital toolbox offers suitable solutions for window installation: Eliminate the annoying paper documents, which you always have to carry to the construction site. Using an NFC chip, which is installed in the window sash, enables completely paperless work. With the help of the DBS WinDo Flow solution, you and your client can view and document the installation work – including the entire approval process. Using the app InstallationPro, you can scan the chip via your smartphone or tablet within just a few seconds. You will immediately see all information about the object. Your installation tasks are clearly displayed. After the successful installation, you can document your work and attach photos. Finally, you can have your work accepted on site by the relevant parties and send it directly to your window manufacturer.
Each solution of the digital construction toolbox is adapted to your needs individually. In this way, you can digitalize your processes around the window trade from project to projekt and step by step.