Complete, precise and always up-to-date prices
New customer requirements, new markets, new products, new IT systems – and you are responsible for adapting business processes. Do you sometimes wish for a helping hand to keep an overview of all the tasks? Do you wish for a reliable contact person, who knows the practice of your industry as well as the IT environment you are dealing with? In this case, trust the master data service of DBS WinDo Experts.
Our master data service is the first part of our DBS WinDo Experts solution. This is the basis. The second part of the solution is the customer service. Based on those two elements, we can offers you a wide range of expertise, so that you can implement your daily tasks in a professional and efficient way.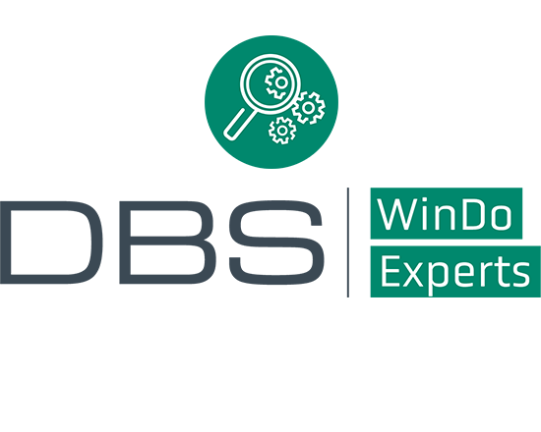 Benefit from comprehensive and up-to-date master data, which can be used at several locations

You don't have to risk failure or problems during production, because our automatic updates are implemented without overwriting your individual information

Benefit from automatic price updates for your individual profile purchase prices

You can also use the master data as a basis for your procurement process and transmit reliable order quantities, article numbers, characteristics and purchase prices to your resource management

Always up-to-date master data & prices

Automatic update services

Individual adaptations are maintained

Basis for smooth production processes
At the moment we offer the solution for the window construction software KLAES and 3E-Look.
In the KLAES environment you can use our VEKA and GEALAN master data and our update service with every current KLAES version. This also includes the material price update service.
In the 3E environment we support you from the installed Look version 7.6.4 with the VEKA master data and with the web-based update service for the technical master data and for your individual material prices.
You can use the DBS master data service for the profile systems of VEKA AG and GEALAN Fenster-Systeme GmbH. Our service is available to you in various expansion stages.
1
st
stage: Initial equipment
The initial delivery of master data contains all relevant profile data from the window and door trade. Due to our experienced team we ensure first-class and professional master data quality. This data serves directly as a basis for the recording of elements and provides you with technically perfect evaluations, e.g. in the form of cutting and production lists.
You can also use the master data as a basis for your procurement. Optimize your profile orders based on the stored ordering information (material article number and characteristics) and generate reliable orders in your resource management. If required or if your window construction software supports this, transfer your orders directly to your supplier via EDI interface. The process integration makes it possible.
2
nd
stage: Master data update service
Master data is subject to constant development. We permanently add and update this data for you. No matter whether your system provider launches a complete profile system or just a single profile, we will know about it in the first place. We supplement this data in our master data and create an update for you. We will make these updates available to you at regular intervals.
Have you adapted the master data to your specific needs? Have you, for example
changed a cutting formula, because your cutter is set differently?

assigned a different steel to a profile?

adapted the glass?
Our update service takes your individual adjustments into account. We do not overwrite or delete your specific changes with our updates.
3
rd
step: Material price update service
In addition, we also offer a material price update service. You will receive your individual net purchase prices, which will be processed in your materials management and in your price tables. We will send you the updates on a regular basis: Monthly, if required, daily or on call. This service guarantees you a detailed calculation for the items of your window and door constructions at any time.
You are interested in the master data service of DBS WinDo Experts?
Our product team is looking forward to your inquiry: