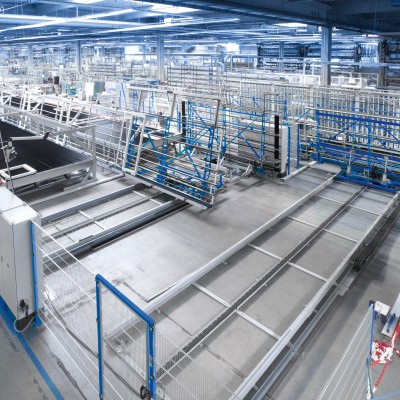 Digital tools for window construction
You are window manufacturer or processor of window and door profiles?
In this case you will certainly be noticing, that the construction industry is changing. New technologies not only change our private lives, but also our working environment. Even in the field of window construction, many new challenges arise these days. Those challenges often raise new questions. Our digital toolbox tries to answer central questions of the window construction industry by offering suitable digital solutions.
Our digital toolbox is modular and integrative. This means you can digitalize your value chain step by step. Each solution of the digital construction toolbox is tailored to your needs. This is why you can digitalize your processes around the window trade from project to project and step by step.
With the DBS WinDo Imaging solution for example you can use augmented reality (AR) and artificial intelligence (AI) to attract new customers and simplify the decision-making process.
Benefit from the intuitive and BIM-compliant planning solution DBS WinDo Planning. With the help of the configurator, you can plan and calculate all window and door elements digitally. Various add-on modules can be used in a modular and integrative way to tailor window planning to your individual needs.
With the solution DBS WinDo Ordering you can easily process your component orders online. You also benefit from the automatic issueing of all necessary receipts reducing manual effort and paperwork. The solution enables digital ordering via the online shop or EDI.
In addition, you can use the solution DBS WinDo Experts for making your production faster and your calculation easier. Always up-to-date master data with automatic price updates as well as the complete integration of your existing window construction software, guarantee a flawless and smooth window production. Special benefit: Your individual details are not overwritten and your machines are professionally controlled.
In addition, you can digitalize the installation process, maintenance and support using the DBS WinDo Flow solution. A small NFC chip in the window profile can be scanned by smartphone or tablet easily. Using the accompanying software and two mobile apps, you and your installers and even your end customers can view all information on the installed products. This allows you to plan installation capacities precisely and to process service requests in a targeted manner.