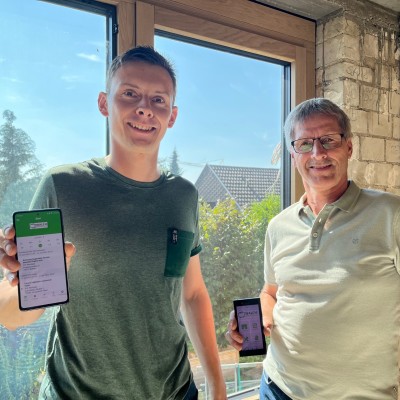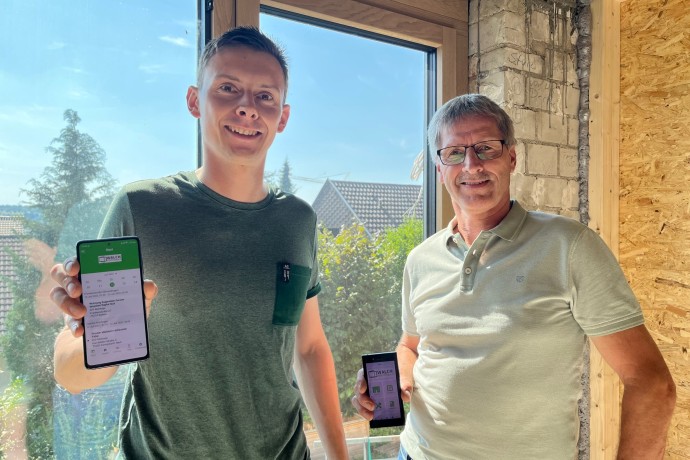 Wooden windows with the digital view
The digital memory for windows
Our software solution DBS WinDo Flow helps windows to become a digital memory. An essential element is the NFC chip installed in or on the window. This can be used to process data, document processes and communicate with installers and end customers.
The advantages of this solution have also convinced Sebastian and Frank Walch, who together manage the German window construction company Walch Fensterbau GmbH & Co.KG in Remchingen, Baden-Württemberg. In aninterview, Sebastian Walch explains how the NFC chip and the associated software solution are used in his company and what experiences he has made so far.

Why did you choose the solution WinDo Flow?
Sebastian Walch: The solution should motivate and not be a burden for our employees. In the past, for example, the documentation of completed orders was often perceived as very time-consuming. With WinDo Flow, this issue is now solved very appealingly through an intuitive and freely configurable questionnaire.
We were also convinced by the good scalability. Since the solution can be used by small to large companies, it was easy to implement even for us as a small family business - without having to directly tackle a huge and expensive digitalization project.
How is the new workflow?
Sebastian Walch: Ideally, we already record an object when we prepare an offer and store all the relevant data, such as measurements, etc. If an order is placed, we can continue the digital documentation and save all the important documents, such as site plans, views, position plans, etc. The NFC chips are then programmed directly on the PC at the workstation using an NFC chip reader. Afterwards, each element is equipped with an NFC chip during production.
The app InstallationPro also facilitates the installation process: On the one hand, we can document our internal acceptance, but on the other hand, we can also store and manage the acceptance on site by the customer digitally. The end customer can also contact us afterwards via the WindowPass app and benefit from a modern communication process.
Since the WinDo Flow solution is modular and integrative, we are free to decide which aspects of the solution we want to integrate and use. This gives us maximum flexibility in the use of the solution.
What added value or benefits have you achieved with WinDo Flow since then?
Sebastian Walch: The biggest benefit for us is the consistent documentation, which not only saves time, but also money and paper. We have been able to structure our internal processes much better and make them more efficient with the help of the solution. This not only pleases me as managing director, but also my employees, who visibly enjoy using the app.
You can read the full interview in the success story.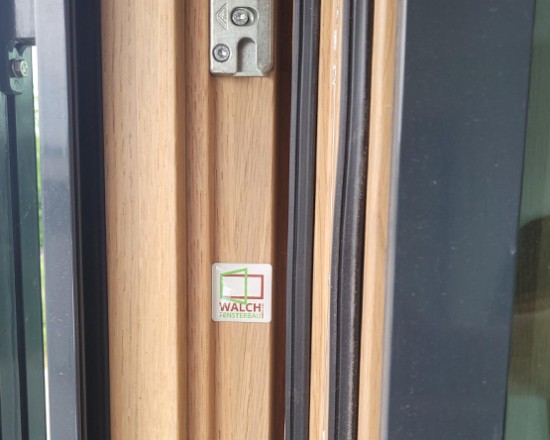 NFC chip on the wooden window of the German company Walch Fensterbau